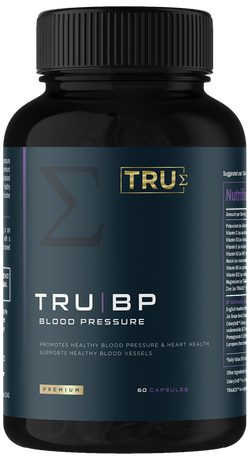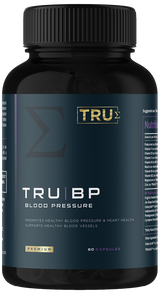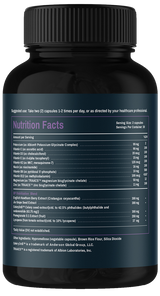 HIGHLIGHTS
14 super nutrients in 1
Helps maintain healthy blood pressure
Proper relaxation & dilation of arteries
Improves blood vessel strength & elasticity
Antioxidant protection
Increased circulation & blood flow
Healthy stress protection with reduced cortisol levels
Clinically Proven Ingredients
What sets TruBP apart? Our breakthrough nutrition contains twice the amount of scientifically proven herbs, vitamins, minerals and adaptogens that stabilize blood pressure more than any other product on the market. While other companies often skimp on quality by using ineffective ingredients to cut corners, we scour the world to source the most powerful and studied nutrients with incredible track records of promoting healthy blood pressure. For example, we include the more potent Celery3nB in TruBP, while our competitors use the cheaper and less effective, celery seed. That's why TruBP really works to stabilize blood pressure, and provide you with the longest, healthiest and happiest life.
Our commitment to you

20% savings and Free Shipping on all Subscriptions

Free Shipping on Orders over $59

60-day Money Back Guarantee
Superior Quality
TAKE THE "SQUEEZE" TEST
Check for yourself if your current nutrition measures up to TruBP. Simply give it a squeeze and see if the capsule fills up. Did the company put in the maximum amount or leave empty space? Most companies "cheat" consumers by not completely filling their capsules to cut costs. And in their proprietary formulas, you won't know the exact mg. of each ingredient you're receiving. In fact, most companies get away with providing the largest amount of the cheapest ingredient, since nobody is testing them, and less of the vital quality ingredients your body needs. You'll gain complete peace of mind with our science-backed formula that you're always receiving full capsules that contain the highest quality of clinically researched premium ingredients.
TRUSTED PARTNERS
Our passion is to not only create the most effective blood pressure support nutrition on the market, but also support the environment and all living creatures. It's more than just finding the most beneficial and studied nutrients – it's choosing to work with evolved companies and suppliers who care as deeply about the planet as we do. We take enormous pride in responsibly sourcing the highest quality plants, herbs, vitamins and adaptogens from our trusted partners.
SYNERGISTIC SCIENCE-BACKED FORMULA
With science behind us and the most advanced nutritional research at our fingertips, TruBP utilizes 14 of the most scientifically researched ingredients, supported by clinical data. Our potent super nutrients work synergistically to stabilize your blood pressure, and promote optimal arterial and cardiovascular health.
BACKED BY OUR "EMPTY BOTTLE" GUARANTEE
At TruSigma, your ultimate health and satisfaction is our #1 priority! If you're not completely satisfied with TruBP, let us know and we'll cheerfully refund your full purchase price, no questions asked.
EXCEPTIONAL QUALITY CONTROL
Our stringent quality control is unsurpassed in the industry, and every step of production is held up to the highest standards. We work tirelessly to ensure each TruBP bottle is manufactured to our exacting high specifications, and then tested to ensure optimal purity and potency. Through this commitment, you'll obtain peace of mind about the extraordinary care we put into TruBP and all our exceptional health-supportive products.
TruBP 8-Pack ...

Lower Blood Pressure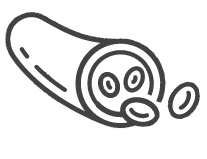 Improve Blood Vessel strength

Provide Antioxidant Protection

Increase Energy & Productivity

Promote Healthy Stress Response
Protect Cardiovascular Health